We combine your design vision with functionality using the best materials, wood finishes and premium grade cabinet hardware. With this combination, our clients get a unique design and functional perfection that last for decades.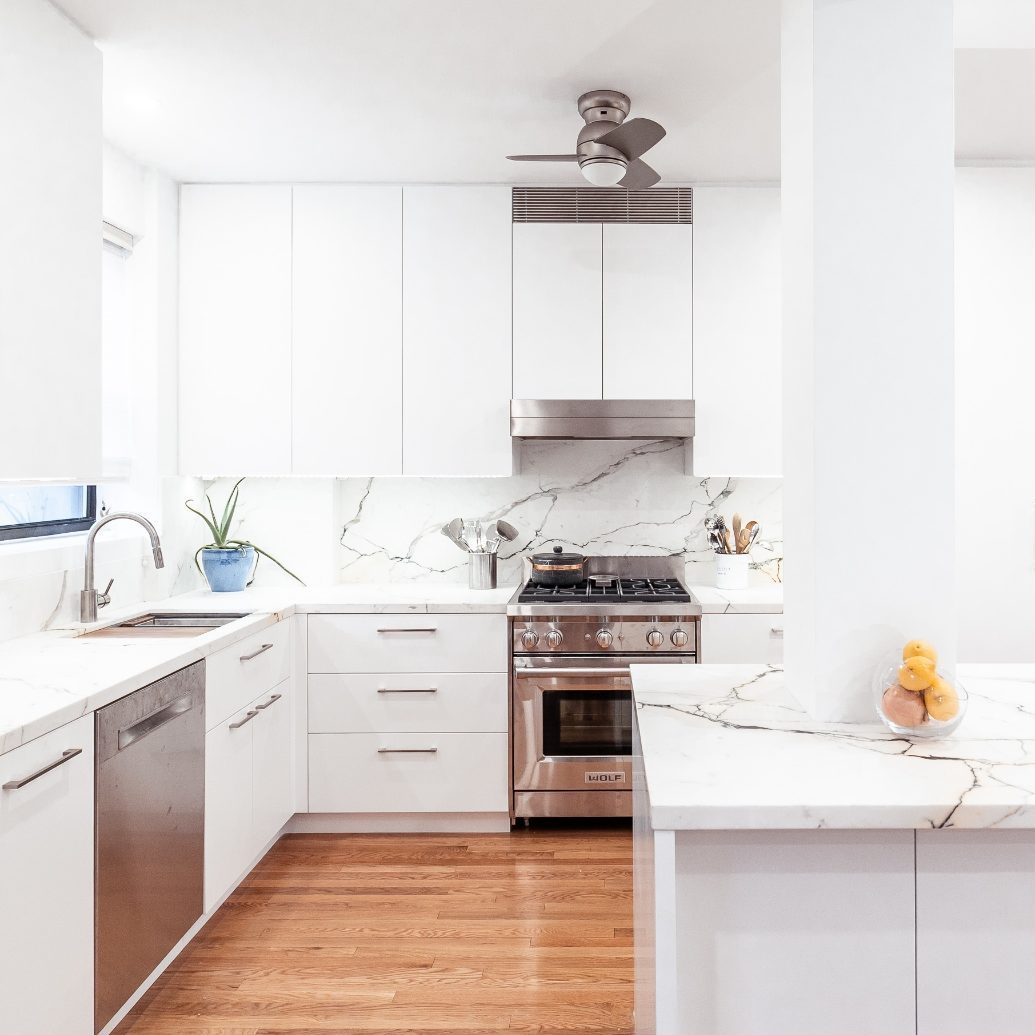 Choose every element of your custom kitchen cabinet from the shape and size, to the finish, style, and hardware – but we are always there to advise you if you need help with directions and we can solve arising issues.
Kitchen Cabinets
Kitchen design trends are changing as time goes on. When you decide it's time for you to upgrade your kitchen cabinets and you'd like to have a custom kitchen that fits your style and desire, contact us for an estimate. All of our products are handcrafted in Brooklyn, New York with European experience. We have a show room in our Brooklyn wood shop where you can schedule a visit to see the quality of our products and have a design consultation about your project.
Our cabinet makers are experts and true artisans who know how to work within the space and shape limitations of New York City lofts and apartments. No matter the size of your living space, we will make your vision a reality with our custom kitchen cabinets. From design to inception, we work closely with our clients to develop kitchen cabinetry that is as elegant as it is functional.
Cabinet Maker NYC
Cabinet Maker NYC offers a wide selection of wood types. Our custom cabinets are constructed from natural wood or custom veneered wooden panels, but whatever the design, they are built to last a lifetime. A custom kitchen not only enhances the aesthetic of your home or apartment, but it can increase the value as well. Contact us for an estimate. See our estimate form page, fill out the required fields and we will contact you about the next step. We strive to make your kitchen cabinetry project an enjoyable experience. You will have a local team to work with from start to finish. Cabinet Maker NYC, the Prowood, Inc. brand looking forward to serve you.